General
Don't Forget About Our Salumi Gift Boxes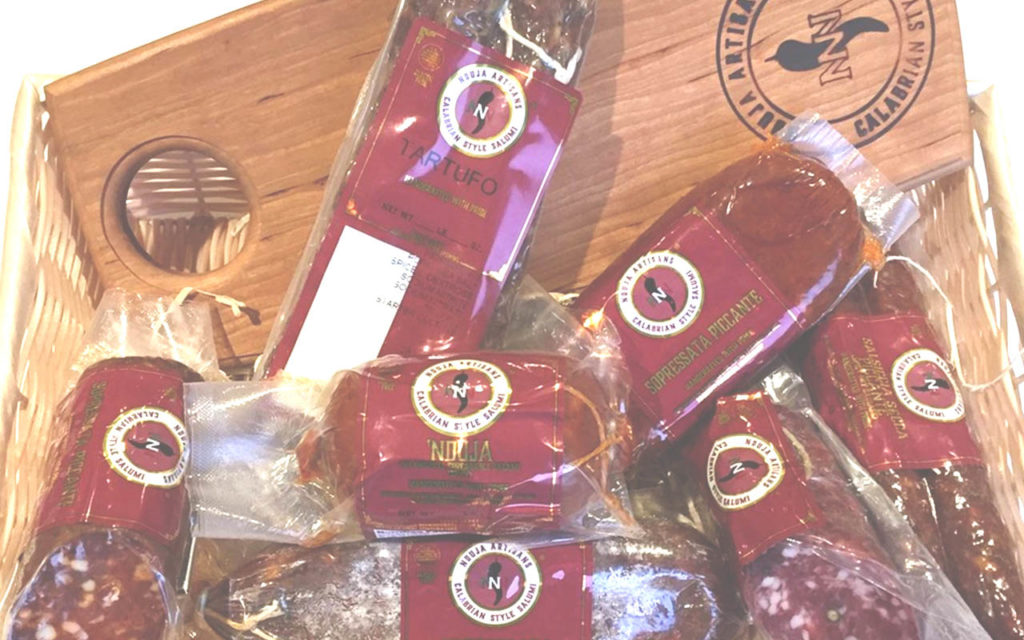 Be sure to check out our new 3 and 8 pack salami gift boxes. This is a great way to sample
the Nduja Artisans line.
Searching for the perfect Christmas gift? Can't decide what to get your boyfriend, roommate, best bud?Salami gift boxes make a great holiday gift for the foodie in your life.  Who doesn't want to unwrap a basket of deliciousness? You might even get lucky, and the recipient will share!